The term digital branding is often used, but what actually is 'digital branding'?
A
s a strategist and brand planner, I find the use of the term 'digital branding' curious. Do we use the term 'TV branding' or 'radio branding'?
Digital marketing has emerged as a specialism over the last decade with its origins rooted in direct marketing. The increase in the number of personal devices and their use means brand marketers have many more ways of communicating directly and interactively with their target consumers or customers. Given this, it's no surprise that branding concepts should be applied to digital media and technology to develop brands through interactions with consumers on their digital devices. We'll look at some of the leading FMCG examples at the end of this article.
Digital branding definition: So, how do I see it? Here's my perspective on "Digital Branding":
"Digital channels and assets are used to communicate a brand's positioning (or purpose) as part of multichannel brand communication or engagement programmes".
So let's rename 'digital branding' 'digital communication' and consider its role in the context of the business strategy and brand planning.
How are Business Strategy and Brand Planning linked?
The 'Marketing Way' (Figure 1) is a planning framework that is followed in many FMCG businesses. It links the business strategy with the annual brand plan. In best practice examples a brand's communication strategy will be part of the annual brand plan and thread back through to the business strategy.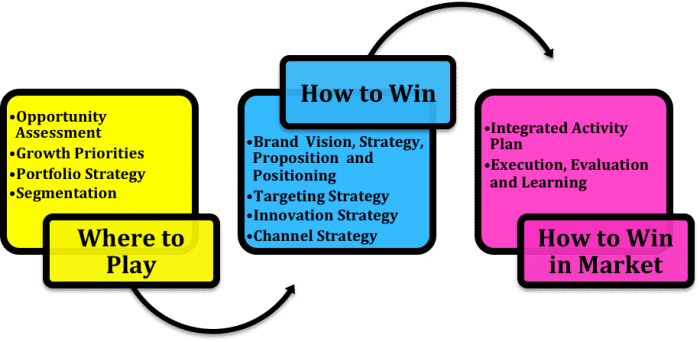 Figure 1: The Marketing Way – A Planning Framework
These steps in a marketing planning way will typically be visited iteratively. Now let's look at each of these steps in more detail.
Where to Play
The first question is essentially about which markets (and segments) a business wishes to compete in. When looking at the options, we should think about factors such as:
Target markets – how big are they, how fast are they growing, are these clearly defined and understood?
Customer needs and wants – how are the target markets segmented?
Differentiation – to what extent will the business need to differentiate their branded product or service to appeal to the target customer and/or consumer segment?
The decisions taken here by a business are the most important because of their long-term implications for direction setting, resource allocation and, in fact, all elements in McKinsey's 7S Framework (Figure 2).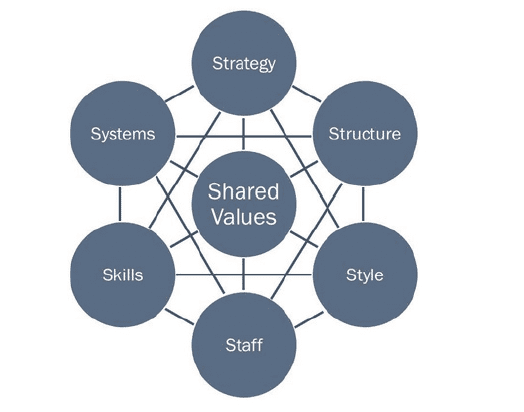 Figure 2: McKinsey's 7S Framework
How to Win
The second question is all about competitive advantage.  For example, does the business have:
A brand proposition that differentiates the business in eyes of target consumer e.g. why do consumers increasingly prefer to buy from Amazon rather than high street retailers?
The capabilities in place (assets, people, resources) that enable it to deliver the brand's value proposition and communicate the positioning?
Positioning (Figure 3) is what you do in the mind of your target consumer not what you do to a product or service. Emotion has been shown to be the first driver of decision-making on a consumer's path to purchase. Emotional positioning examples include Coca-Cola, which exists to inspire moments of happiness and Cadbury, which exists to inspire moments of joy.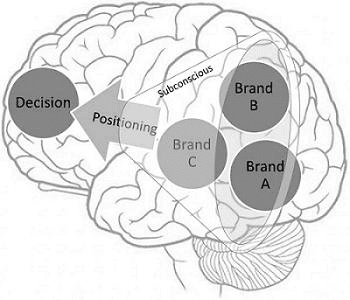 Figure 3: Positioning: an organized system for finding a window in the mind. Ries & Trout. www.amazon.com: Positioning: the Battle your Mind
How to Win in-market
The third question is all about what the initiatives and activities the business will execute to win in market. These are typically detailed in the Annual Brand Plan. For example, does the business:
Have a compelling story to tell that will communicate the brand proposition and differentiate the offering in the target consumers' minds?
Are the activities aligned from a brand and channel perspective?
What key performance indicators have been agreed to evaluate the effectiveness and efficiencies of the activities?
How will we know whether or not we are winning?
It is at the 'situation analysis' stage in the planning process that the communications strategy, including digital, is reviewed/developed.
So rather than being viewed as a discrete function, digital communications (or marketing) should be integrated into the business, brand and communications planning process. Diageo's CEO Ivan Menezes, when recently discussing his company's results, said:
"It is not about doing 'digital marketing', it is about marketing effectively in a digital world."
So What's the Role of Digital Communications in Building Brands?
Digital capability is becoming more necessary for businesses that are seeking to build or enhance their brands through brand building programmes. Digital is a powerful tool for brands and with many brand-building benefits shown in Figure 4: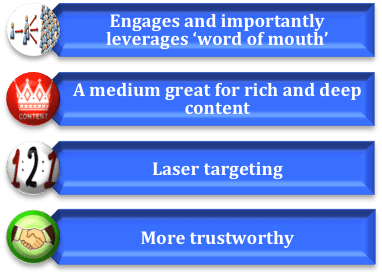 Figure 4: The Benefits of Digital in Building Brands. Source: Aaker on Branding – The 20 Principles that Drive Success
The benefits of these digital attributes are supported by global consumer brand perception research conducted by Nielsen in 2012 which showed that:
92% of consumers stating they trust earned media, such as word of mouth and recommendations from friends and family, above other forms of advertising. This is an increase of 18% since 2007.
Online consumer reviews were the second most trusted source with 70% indicating they trust these, an increase of 15% on 2007.
The reach of TV means this will remain the main way brand marketers communicate with their audience. Digital channels offer ways to connect with target consumers and leverage their goodwill. Positive brand experiences will help build the brand's equity.
By leveraging these benefits, there are 4 roles digital may play in brand-building as shown in Figure 5.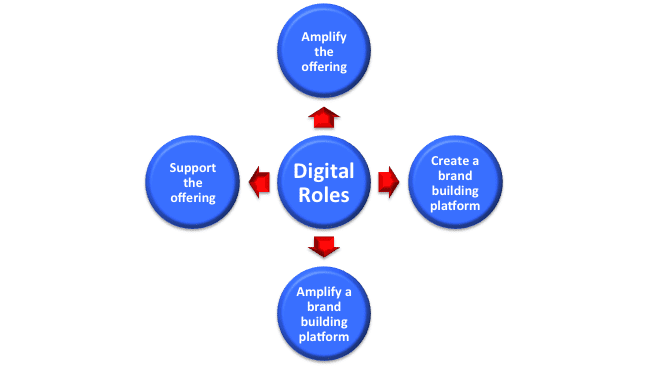 Figure 5: The Brand Building Role of Digital Communications. Source: Aaker on Branding – The 20 Principles that Drive Success
Here are some great examples of where brands have put these brand-building principles into practice.
Amplify the Brand Offer: Nike
Digital programmes can amplify the offer by communicating the additional benefits available. The consumer goods brand Nike offers Nike+ Connect with a chip embedded in shoes that provide a record of activity and performance.
                       Nike+ Connect – creating additional digital brand benefits
 Support the Brand Offer: Subway
FMCG brand owners may also learn from high street brands such as Subway, which supports its brand offer with a reward/loyalty scheme.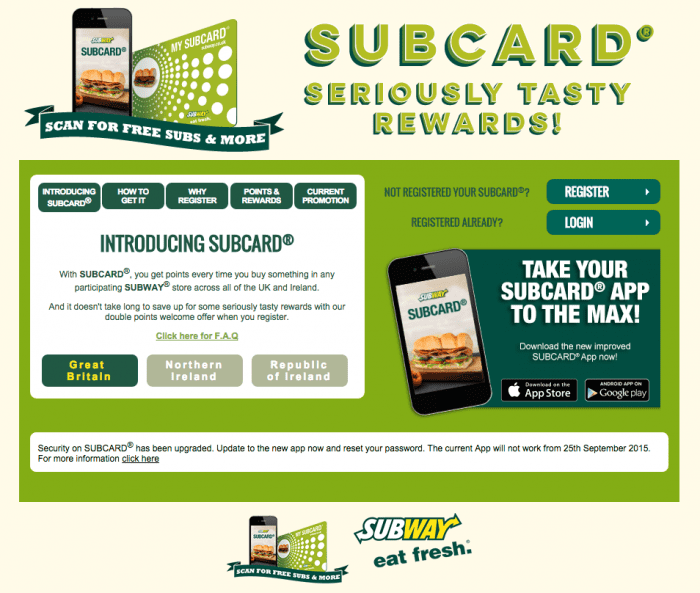 Subcard by Subway – supporting the brand offer
Create a Brand-building Platform: Cow & Gate
An example of a great brand-building platform is the Cow & Gate Baby Club.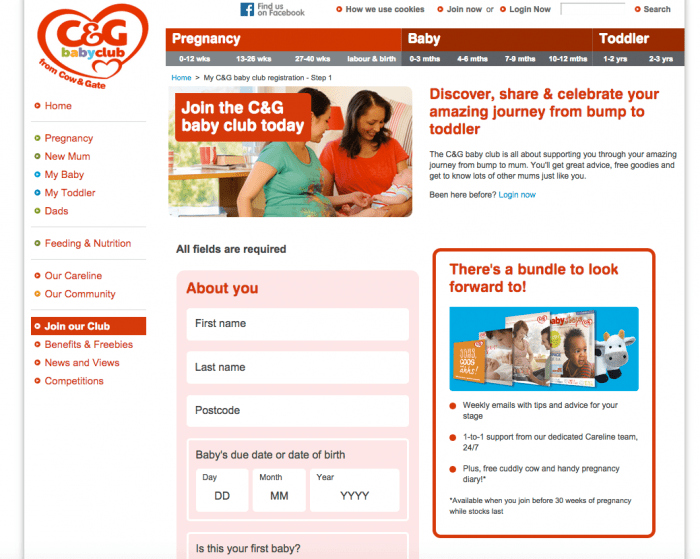 The Cow and Gate Baby Club  – a brand-building platform
Cow & Gate, which is owned by Danone, has a well-developed Baby Club brand-building platform with CRM and eCRM programmes. At all touchpoints, the brand positioning is communicated with an integrated approach. 
Amplify a Brand-building Platform: Red Bull
A good example here is the Red Bull Stratos programme including the space jump, an adrenaline-fuelled event for adventure seekers plus live streaming and this interactive digital console.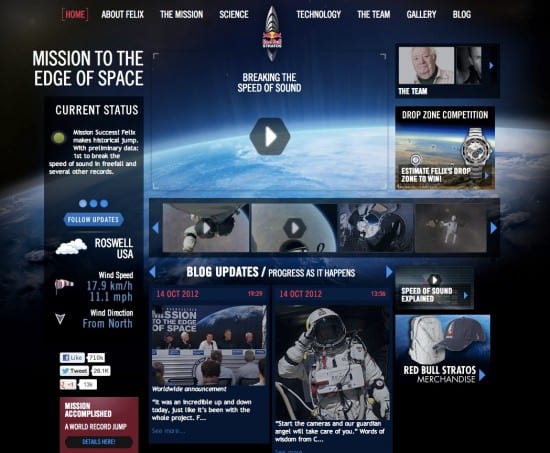 The Red Bull Blue Stratos Experience – a global media event
The Importance of a Consumer-centric Approach
The refrain in many businesses is about putting the customer or consumer at the centre of everything you do. New buying behaviours, channels and technologies provide more ways of delivering engaging, consumer-centered brand experiences. Use the right segmentation to communicate with your target consumer to build brand value and loyalty, putting the customer at the centre of everything you do.
In summary, success in digital will comprise participating in a wide range of online activities integrated with offline brand events. An integrated approach is key rather than seeing digital as tactical, experimental, a way of providing great content and an easy way of measuring effectiveness. The overall aim should be to deliver an authentic and consistent total brand experience that is aligned with the brand's strategy, positioning and purpose.
Thanks for useful content from Smart Insights
Stay in touch.
Best Regards – BeeZness LLC.